The 'Amsterdam, City of Diamonds' collective.
Due to the war, Amsterdam lost many diamond workers, trader's and diamonds. After all, 95% of all diamond workers were Jewish. After the Second World War, the diamond industry picked itself up again, just like the rest of The Netherlands. But the war changed everything. Amsterdam's position as the diamond center of the world came to an end. Fortunately, the knowledge and techniques of diamond manufacturing were preserved. The diamond workers, who returned after the war, ensured Amsterdam's future as 'The City of Diamonds'.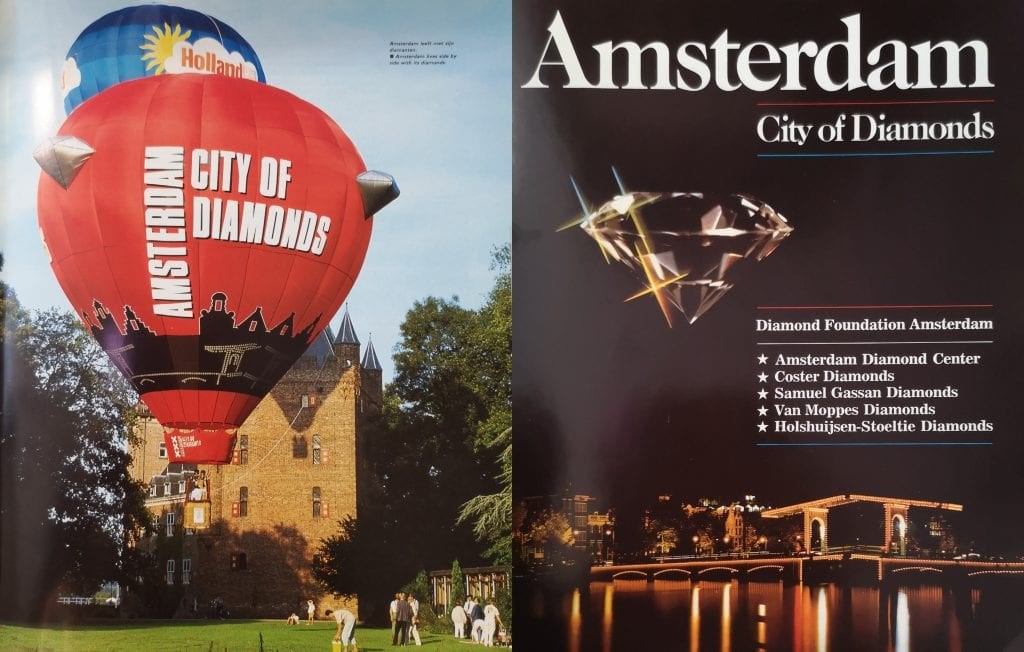 The Diamond Foundation Amsterdam (DFA) promotes the 'City of Diamonds'. The foundation was established in 1982 by Coster Diamonds, Amsterdam Diamond Centre, GASSAN Diamonds, Van Moppes Diamonds and Holshuijsen-Stoeltie Diamonds. Over the years we have promoted Amsterdam and the significant Dutch diamond craft, for which our city is famous for. Due to various mergers and acquisitions, only Royal Coster and GASSAN Diamonds remain to represent the foundation. To this day, we are focused on keeping the Diamond Foundation and the 'City of Diamonds' alive. We organize various (free) tours and workshops in order to show the world what we are capable of.